Root Down:  Yoga and Ayurveda Fall Practices Workshop
Saturday, November 23, 2013, 4:15 – 6:15 pm
Yoga District Dupont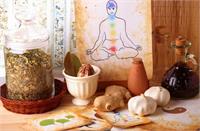 As we delve more deeply into Fall, the air stirs up, and all around us is change. Just as the trees release heat through their vibrant fall colors, we too let go of summer for the lightness and coolness of Fall. Fall is dry, light, and mobile. But too much of these qualities can lead to dryness in the body, like joint pain and dry skin, and can over stimulate the mind, leading to increased worry and anxiety.In this workshop, we will start with a slow and rooted standing balancing and hip opening practice. Then we will review home practices like abhyanga and other daily rituals to get you ready for the coming winter. Lastly, we will discuss tastes and foods to increase and reduce in your fall diet.
3-part Breathing Workshop Series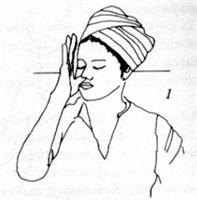 Part 1: Breathing Basics
We breathe approximately 12- 15 times a minute. 17, 280 – 21,600 times a day, 6 – 8 million times a year! Join Kat for this workshop to gain a greater awareness of this continuous process in your own body to improve your quality of well-being. In this introductory workshop, we will first become familiar with the main organs, structures and forces that affect breathing. Then, we will explore different ways of breathing and their effects on the body. Finally, we will work with breathing to enhance movement.
Part 2: Prana and Pranayama
In yogic philosophy, the breath is the link between body and mind. In this workshop we will explore this link on many levels. First, we will take a basic look at the energetic body from a yogic point of view. Next, we will examine the effects of breathing on the energetic body. Finally, we will work with specific pranayamas to energize, calm and balance.
Part 3: Ayurvedic Pranayama
In this workshop, we will enjoy breathing exercises from an ayurvedic perspective to enhance well-being and happiness. Join Kat to learn how to use pranayama for self-healing as taught by Dr. Vasant Lad. In this workshop, we will practice and look at the physiological benefits and effects of each pranayama.
Cost: $20 for each workshop
Check out yogadistrict.com for details.
Introductory Ayurveda
Sunday, October 28, 2012
Yoga District Dupont
Ever heard the words vata, pitta, or kapha around the yoga studio and wondered what they meant? Or are you just interested in living more harmoniously with nature and optimizing your health? Come join Kat for a brief introduction to Ayurveda, an ancient Indian healing system that has been continuously practiced for over 5,000 years. This system looks at the individual as a whole and works with bringing harmony to the body, mind, and soul.
Come explore the foundations of this ancient science and see how it can apply to you. In this workshop, Kat will offer a background of Ayurveda, an explanation of elemental and doshic theory, a quiz to discover your dosha and a perspective on how we can work with the elements to adjust our daily living as the seasons change.
$20
Visit yogadistrict.com to register!
Expanding Love
Saturday, February 11, 2012
Come out of the cold, re-energize yourself, expand the space around your heart and invite in inspiration. In this extended Prana Flow workshop, expect to release contraction around the heart as we move through an invigorating progression towards deep, expansive backbends.
Cost: $20
Save your spot at yogadistrict.com!
Special Extended Class to Intentionally Begin 2012 
Join Kat and begin 2012 with great intention. In this extended class, we will release old patterns (and toxins!) through twists while inviting in new energy (and space in the spine!) through backbends. Expect an intense flow followed by a few reflective, restorative postures to bring clarity into the new year.
Location: Yoga District, Dupont
Cost: $10
Register @ yogadistrict.com
The Gift of Giving Thanks: A Thanksgiving Prana Flow Workshop 
Want to break a sweat but also cultivate gratitude and groundedness before Thanksgiving festivities? Come and join Kat for a radiant heart and hip opening Prana Flow workshop and experience the gifts of movement, breath, awareness and enoughness.
When, where, and how much:
November 24, 2011 from 9:00-11:00 am at Yoga Bliss Studios in Gaithersburg, MD. Register yourself for $30 or register yourself and a friend for $50!
yogablissstudios.com
Prana Flow Workshop: Natarajasana – Dance With Change
As we move deeper into the transition of Fall, find fluid stability by checking out Prana Flow, a flowing style of yoga that will help you build strength, flexibility and endurance, with the rhythm of movement set by the pace of your breath. In this workshop, we'll do a progressive Prana Flow sequence that develops stability and balance through a deep connection to the center line while opening the shoulders, hips, and front body. This rhythmic, heating practice leading to Natarajasana (a standing balancing backbending pose) will be followed by restorative, relaxing hip openers.
Where, When, and How Much:
Yoga District Dupont 11/5 4:15-6:15pm ($20).